We have raised
$35,400.00
of our
$100,000.00
goal.
Here Comes The Sun, Because of The Son. Lighting The Path to Education
In our mission to provide education in Haiti, we wholeheartedly believe in a brighter future, where hope rises like the morning sun. We draw inspiration from the profound belief that here comes the sun, symbolizing a new beginning and the promise of a better tomorrow. Our faith in this brighter future is rooted in the unwavering conviction that His Son is working tirelessly for the greater good. With your support, we are not just illuminating classrooms; we are nurturing minds, fostering dreams, and paving the way for a generation empowered by knowledge and guided by compassion. Together, as a united community, we can make a significant impact, ensuring that the sun never sets on the dreams of the children in Haiti.
Education continues to be a heartbeat of NVM. It is where we started and where we see a huge impact being made in not only the lives of our students but also our communities. With over 500 students total in our schools and less than 200 of them being sponsored there is a big need for funds to help cover expenses. 
With your contributions, we have been able to provide essential learning materials, improve school facilities, and create an environment where curiosity and creativity thrive. Your belief in the power of education is transforming lives and brightening futures.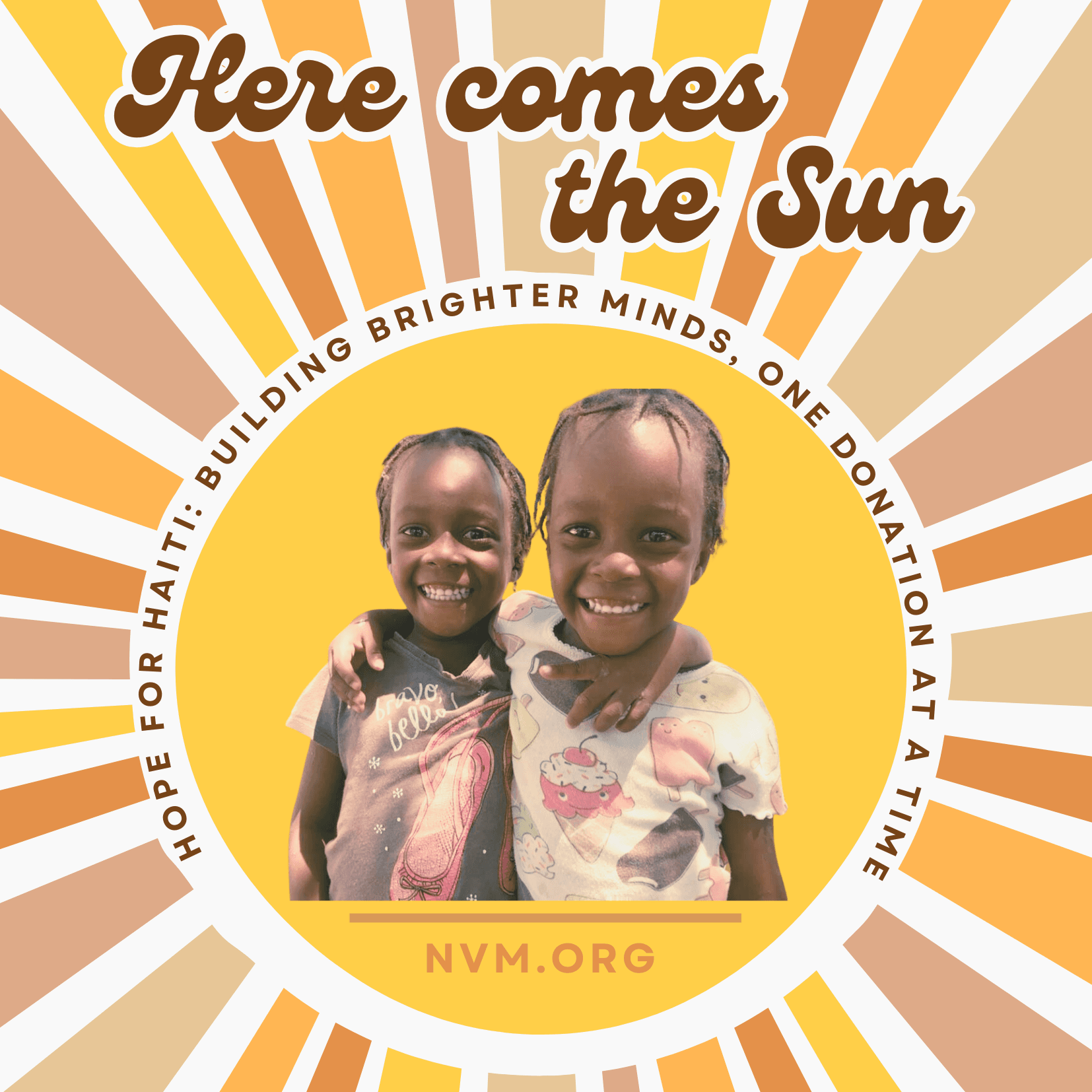 Family is one of life's greatest blessings and we are so thankful you are a part of ours!