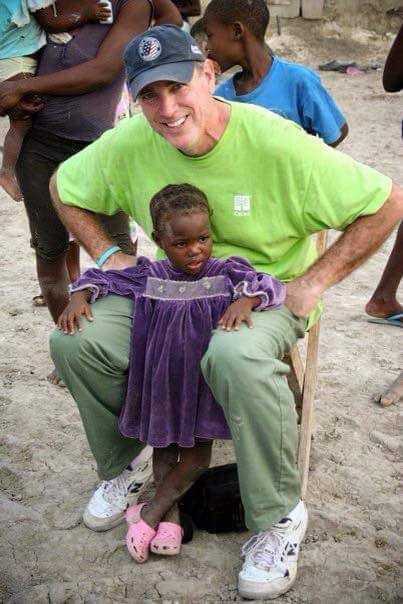 Gary Thompson, former NVM Board Chairman was welcomed into the arms of Jesus, September 11, 2018. Gary fought a hard battle with cancer and in the end, he won, as his body and mind are pain-free and resting in the arms of his Savior.
Gary was born in Fort Thomas, Kentucky on September 12, 1955, to Richard and Jane Thompson. He was active in the Fort Thomas and Highlands community, playing basketball, football and track for Highlands High School and singing with his beautiful bass voice in the school and church choirs. After spending a year at the University of Kentucky, he transferred to Northern Kentucky University, where he met the love of his life, Karen, bonding over a mutual love for music. Gary and Karen were wed on July 8, 1978, at St. John's United Church of Christ in Newport and were blessed with three children, Krissy, Matt, and Josh.
One of Gary's favorite Bible verses was Joshua 24:15: "As for me and my household, we will serve the Lord." He lived out these verses, as he led and provided for Karen and the kids, taking them on many adventures all over the country, living in Florida, New Jersey, Pennsylvania, Maryland, Indiana, and Kentucky. Wherever he lived, Gary was active in the church and community, serving in church, playing sports and enjoying music of all kinds. More than anything, he loved spending time with his six grandkids.
He is preceded in death by his mother Jane (Reichel) Thompson and his father Richard Thompson.
Missing him greatly here on earth are his wife of 40 years Karen (Adams) Thompson, children Kristina (Matt) Richard of Fort Thomas, Kentucky, Matthew (Lindsey) Thompson of Fishers, Indiana, and Joshua (Olivia) Thompson of Union, Kentucky, as well as six grandkids – Josiah, Kaylee Grace, Liesl, Eli, Gavin and Micah.
A private family burial will take place on Thursday, September 13. A memorial service to honor Gary will be held on Saturday, September 15, at 1 p.m. at St. John's United Church of Christ, Newport, Kentucky. The family asks that in lieu of flowers, donations be made to Nehemiah Vision Ministries (www.nvm.org), where Gary was on the Board of Directors and active with their ministry in Haiti.