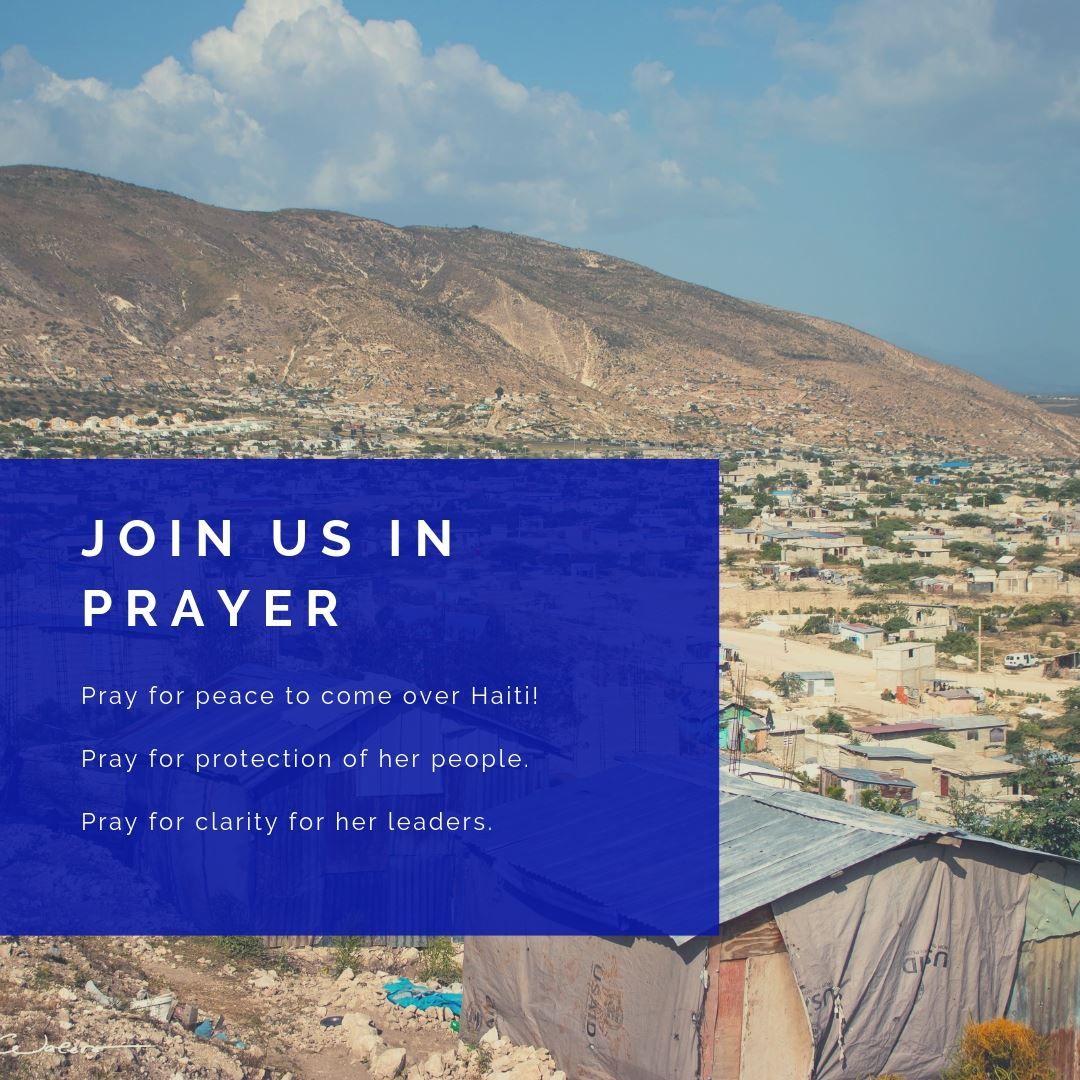 Please pray for the people and nation of Haiti.  Conditions continue to deteriorate due to political unrest, fuel shortages and the declining value of the currency.  The effects of these events are proving to have an immediate and a probable long term affect not only on the country but also on our organization. While campus remains a safe place, we have been forced to close the school and clinic for the time being.  Many of the staff cannot get to campus, we have a very limited amount of fuel available to operate the generator and the entire country is being profoundly affected by the unrest.  Please join us in prayer for all of our friends and family in Haiti.
Please know our Haitian and U.S. staff on the ground in Haiti are safe and are actively monitoring the situation, and our campus in Chambrun is calm. However, due to uncertainty of a possible prolonged situation and lack of resources, we have postponed all incoming teams thru the end of the month and many of our missionary staff will come back Stateside until further notice.
We are purposed to keep our NVM family up to date as accurate news becomes available.  We thank you for your prayers and continued support to NVM.