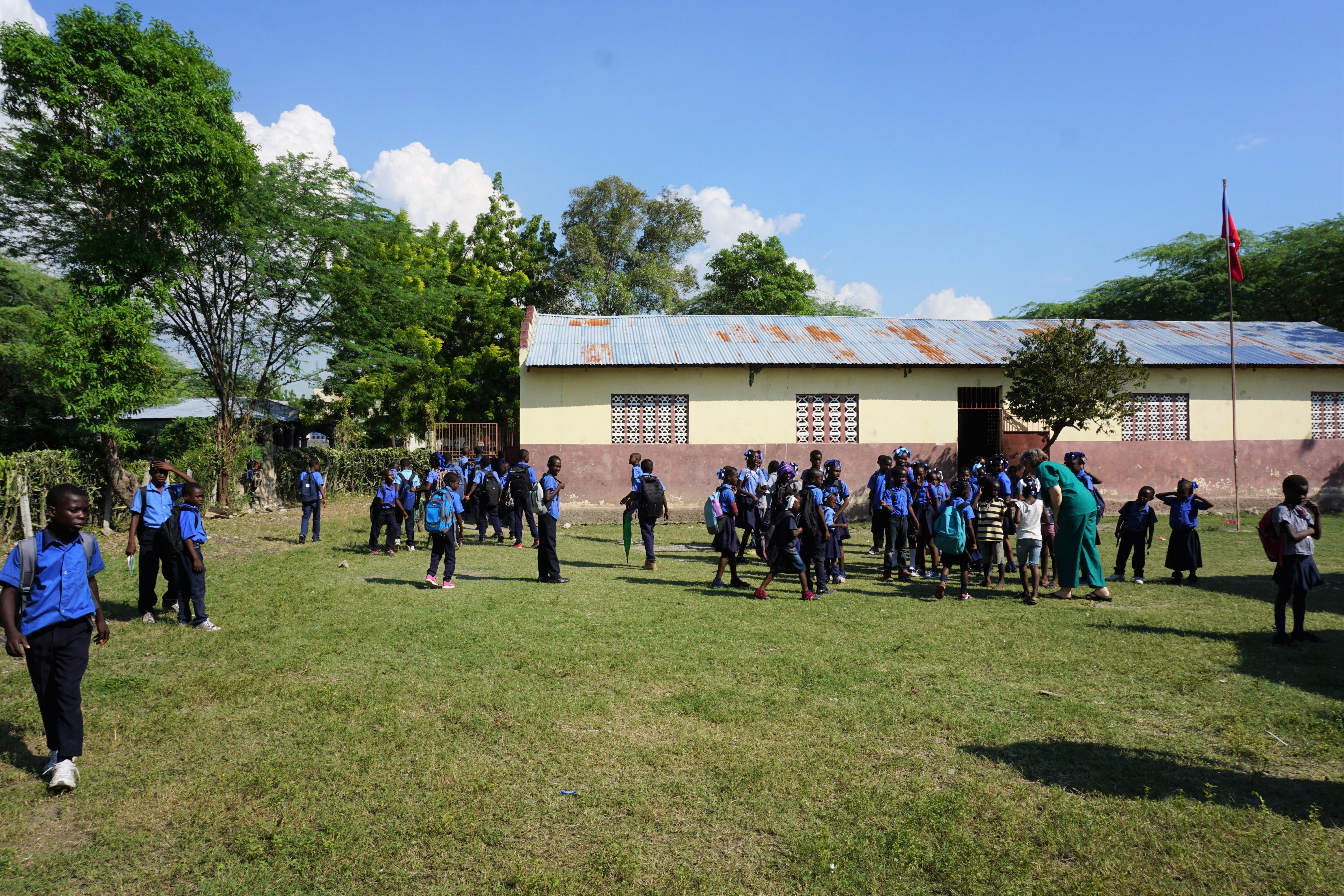 As we strive to continually bring hope to others regardless of the circumstances surrounding us, we wanted to share some positive words from Principal Gary on our Grand Rac School.
"While school has not been open for about two weeks almost everywhere in the country, Grand Rac school has been open every day. Because of the food program (a part of child sponsorship) no child wants to miss one day of school. I am telling you, Grand Rac school is very blessed by the food program and it impacts us in every aspect.

We are grateful to God first and then to NVM and we will keep praying that God will continue to pour His blessings over Nehemiah Vision Ministries and its supporters.

Once again I thank you,

Pastor & Principal Gary Jean Baptiste"
It brings much needed joy to know that because of Grand Rac's rural location in the Artibonite department that our children there have been able to live and attend school as they normally would during this time.
We have hope that more students and teachers will be able to return to school in Chambrun soon as well. Just this past Sunday we were able to hold a regular church service on campus for all to attend.
Piti Piti, zwazo fe nich (Little by little the bird builds it's nest). In the same manner we will continue our work here while glorifying and praising God.