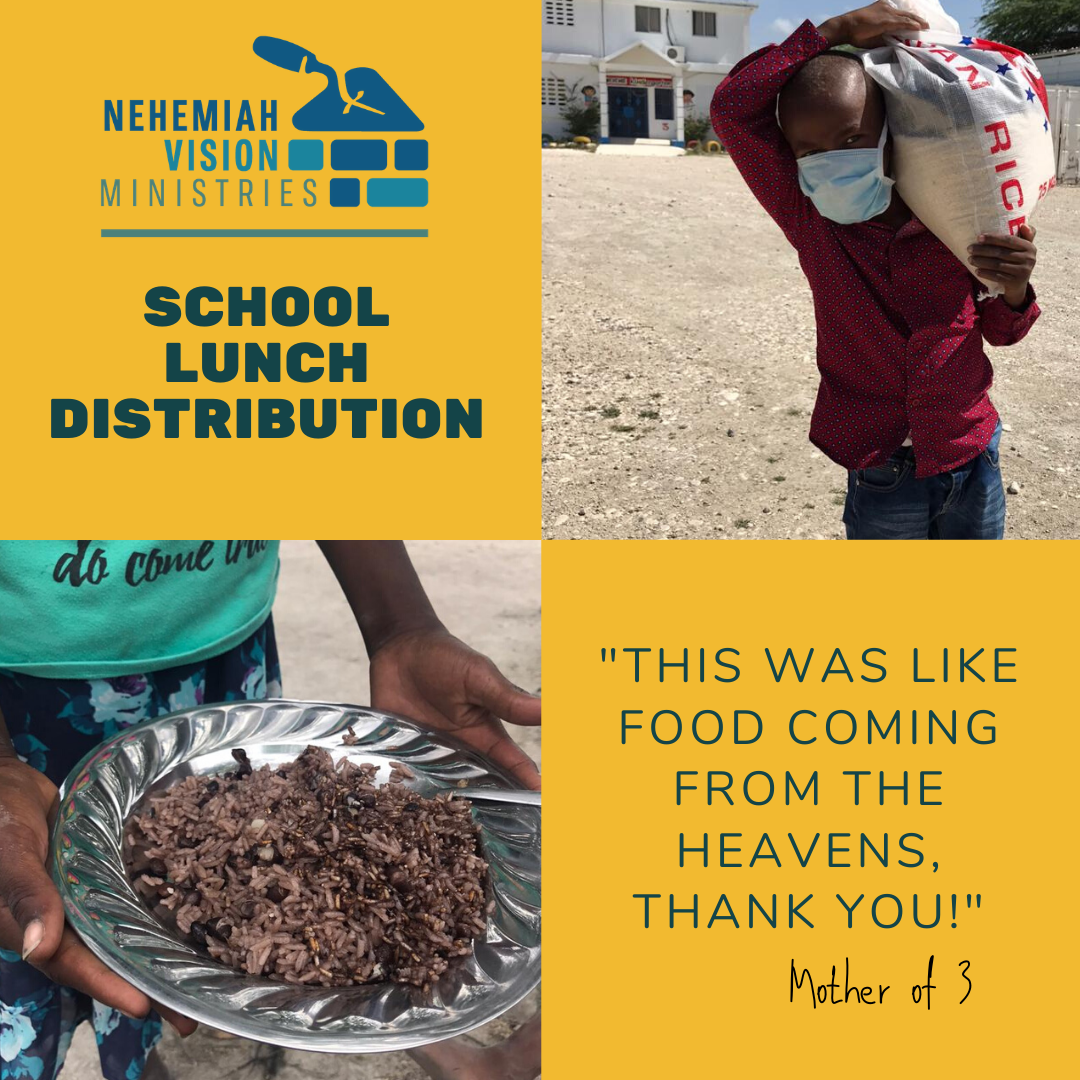 The population we serve is a poor population. Several of the students in our school testified that they do not eat anything at home when they are absent from a school day"- Pastor Diblazion Eliancy, Operations Manager
Not long after Pastor Pierre and Dianne started the school they realized the need to meet physical needs as a part of meeting educational needs. Since then providing food for the kids in school has been an important part of the ministry of the school.
With school not being in session for an undetermined amount of time due to COVID-19 and the continued rise in inflation many of the students in our school are facing real challenges at home with having enough to eat. Our management team has been working on a way to assist our students while complying with current government precautions due to the pandemic. The solution they found was to send food home with the kids that their families can prepare there. Yesterday each student was given a supply of rice, black beans, and oil to cook it in.
The school staff and teachers came to greet their students, pass out school review packets, and present the students with their food portions. Enough for 5 meals a week for a month for 460 children/teachers!! It was a great day for the kids and staff alike! 
We are only able to do this because of Child Sponsorship partners and donors like YOU! We did this for the month of May and with Haiti declaring quarantine until the end of July, we want to make this happen again in June.
Want to join us in providing these meals again for June?