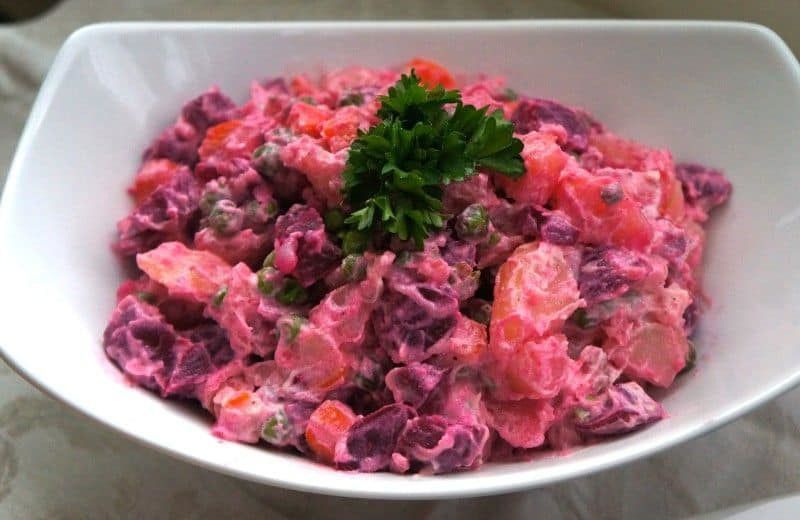 After making Beet Salad as part of the women's conference we had some requests for the recipe so here it is!
1-2 large beets or 4-5 small ones
2 russet potatoes
2 large carrots
1/2 yellow onion
1/2 green bell pepper 
Mayonnaise
Powdered Chicken bullion
4 oz mozzarella cheese
Canned peas (optional)
Canned corn (optional)
Boil beets, potatoes, and carrots in a large pot of salted water until easily pierced with a fork. Meanwhile finely dice onion and pepper and shred cheese. Drain water from cooked vegetables and allow them to cool. Peel vegetables with a small knife. Chop beets, potatoes, and carrots into small pieces. Place all vegetables in a bowl. Take 2-3 tbs of Mayo and add chicken bullion until we'll blended (this will be the salt flavor for the dish). Add this mix along with additional Mayo until salad is to desired level of creaminess (think potato salad). Add more bullion-Mayo blend to taste. Add shredded cheese and stir. Add peas and corn if desired. Chill in refrigerator until ready to serve.