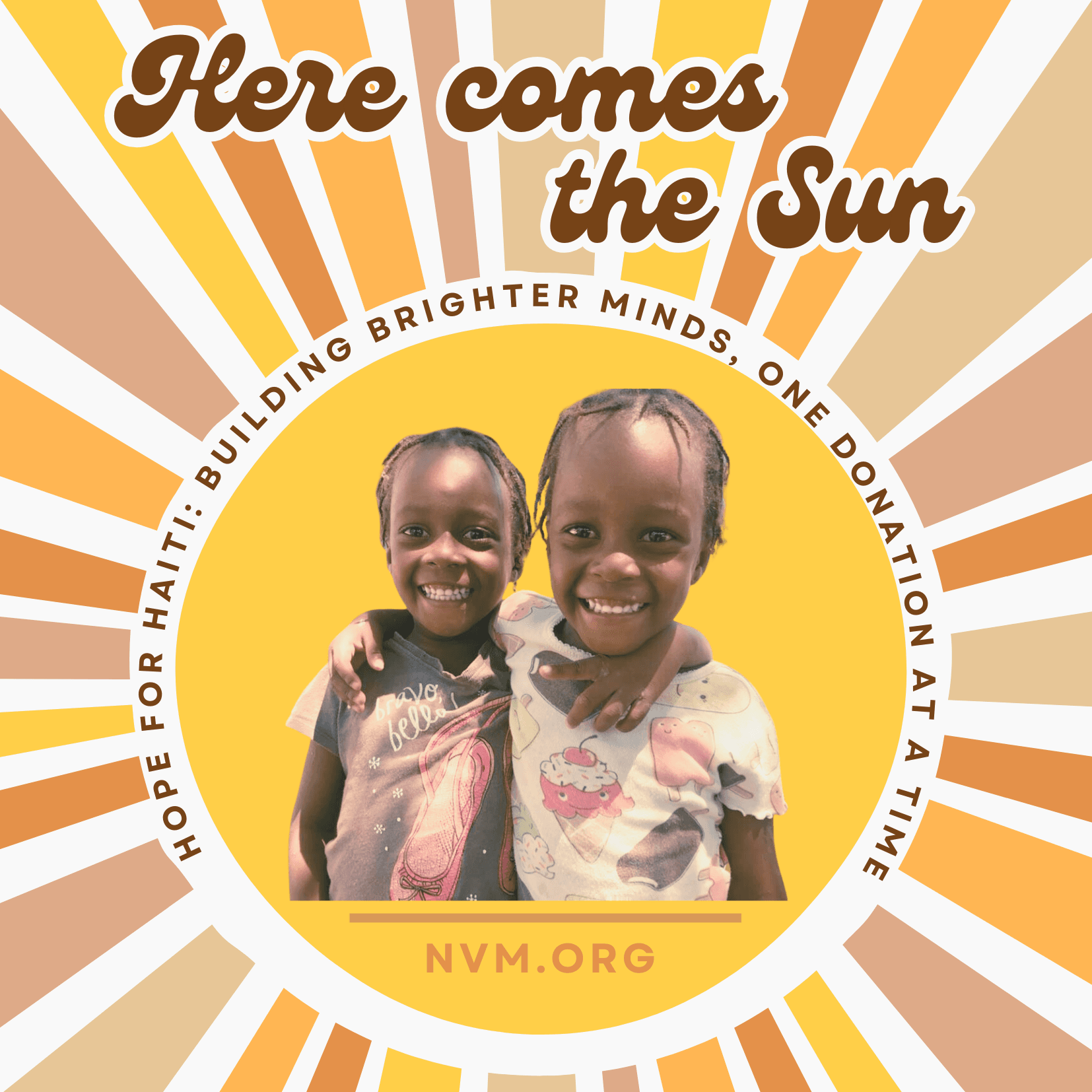 As the year winds down, we are looking towards 2024 and that means the launch of our annual year-end fundraising campaign, and this time, our focus is on illuminating the lives of over 500 students in Haiti through the power of education. Our theme this year, "Here Comes the Sun, Because of the Son: Lighting the Path to Education in Haiti," encapsulates the hope and optimism we have for the young minds we aim to empower.

In our mission to provide education in Haiti, we wholeheartedly believe in a brighter future, where hope rises like the morning sun. We draw inspiration from the profound belief that here comes the sun, symbolizing a new beginning and the promise of a better tomorrow. Our faith in this brighter future is rooted in the unwavering conviction that His Son is working tirelessly for the greater good. With your support, we are not just illuminating classrooms; we are nurturing minds, fostering dreams, and paving the way for a generation empowered by knowledge and guided by compassion. Together, as a united community, we can make a significant impact, ensuring that the sun never sets on the dreams of the children in Haiti.

Why Education Matters:

Quality education not only imparts knowledge but also nurtures dreams, fosters creativity, provides structure, and instills the confidence to overcome adversities. Through our initiatives, we aim to provide these students with more than just textbooks and classrooms; we want to give them the tools to dream big, aspire to be Godly leaders, and contribute meaningfully to society.

How You Can Help:

We invite you to be a part of this transformative journey. Your contribution, no matter the size, will make a significant impact on the lives of these young learners. Your generosity will enable us to provide essential learning materials, improve school facilities, and support dedicated teachers who are shaping the future leaders of Haiti.

To donate and be a beacon of hope for these students, CLICK HERE and join us in creating a brighter future for them.

Thank you for linking arms with us and for being a beacon of hope in the lives of these deserving students. Your generosity will create a lasting impact for generations to come and we are profoundly grateful for your support.