Annual Fund Campaign - Keep Our Kiddos In School

Each year in April we run our Annual Fund Campaign and we ask you to give to help a specific program and this year is a BIG deal. This year when you support the annual fund you are passing on a gift that changes lives. The gift of education! We are asking you to support the annual fund this year to help keep our kiddos in school in the mountainous region of the Artibonite Valley where our Grand Rac Academy is located. This is the village where Pastor Pierre grew up and the school that he attended and we are hopeful to keep the doors open so that all children have access to education.  Our Grand Rac Academy has over 230 children who attend, but we only have 30 children sponsored. This leaves a gap of $12,027 annually in the Academy budget. It is Pastor's vision that we fight for these children to have access to education, and we are asking you to join that fight. You can give a one time gift to the Annual Fund Campaign that will run through the end of April, or you can email us to sponsor one of the children in the Grand Rac Academy. Either way, by investing in their future, you are telling them you believe in their future. Join us this year by investing into the life of a child so that they may continue their education at the Grand Rac Academy. 
We have raised
$7,389.00
of our
$12,027.00
goal.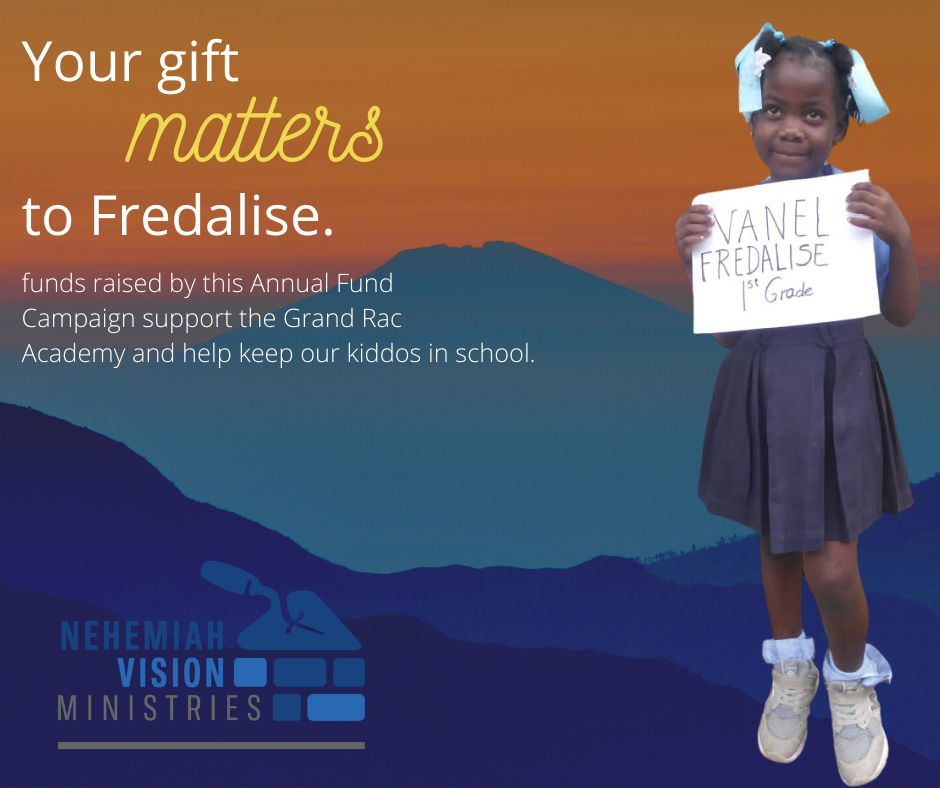 If you were hungry, if you did not know where your next meal would come from, would you choose to keep your new pencil for your homework, or would you sell that pencil in order to buy some food?  School Principal Gary shared this recent story, this reality that no student should have to face. He passed out new pencils to the 5th grade students recently...and just a week later he noticed that one of the students did not have his pencil. When he asked why, the student responded that he had sold that pencil to buy a handful of food. That he was hungry and had not had much to eat recently. This is a reality that is not easy to hear and certainly hard to imagine. But it is a reality that many in Haiti face, times are really hard for families.
This year in our Annual Fund Campaign we are asking you to help make sure that our students at our Grand Rac school will continue to have access to education, that they will not have to stop their education because it is just too much for their families.  Will you join us and fight for these children to continue to have access to education?