Annual Fund Campaign - Continued Excellence in Education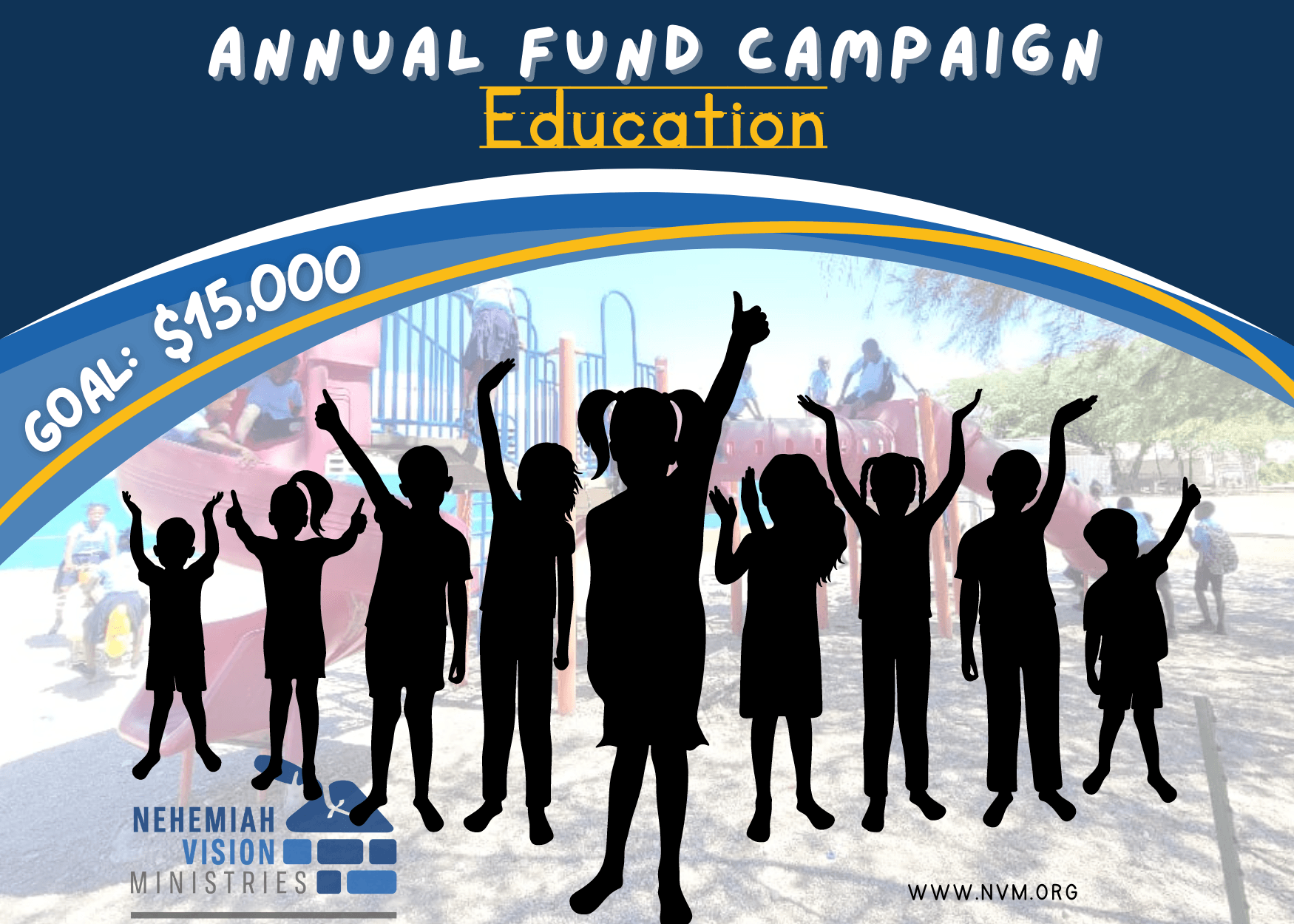 Check out our Annual Fund Campaign, once again our focus is EDUCATION.
Why education? Because without education a country cannot succeed, a village cannot succeed, a child cannot succeed. We here at NVM believe so deeply in education being the solution to getting out of the deep cycles of poverty. We have seen just within our most recent graduating class, the leaders that have evolved are doing big things in our community, in their families, in their lives. Without access to the Nehemiah Christian Academy they would likely have taken another path in life and not turned out to be these amazing young adults. With the Annual Fund Campaign we want to insure we can invest in more students who can go on to be successful Godly leaders. And we need your help to continue on this path and provide excellence in education. 
This year in our Annual Fund Campaign we are asking you to join in and help us meet our financial needs for education. Our total goal will be $15,000.
Because of the gross inflation rate in Haiti and the inability to work consistently due to political instability families are struggling to pay their school fees. We do not want to have to turn anyone away from school because they just do not have anything left over to cover school fees. Will you help stand in the gap for these families and students? 
We have raised
$15,382.00
of our
$15,000.00
goal.