INTERN APPLICATIONS ARE OPEN!
It's Intern sign up season!
Are you looking for a once in a lifetime experience for the summer of '19? Or do you know someone who is?
We have 3 separate categories open for intern applications that give you the opportunity to have hands on experience in your chosen field, while serving and being immersed in a new culture.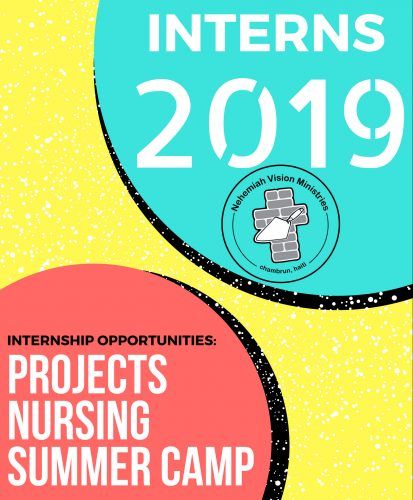 Our goal is to have at least 5 English/Summer Camp Interns, 3 Projects Interns, & 3+ Nursing Interns. See below for details on each opportunity available!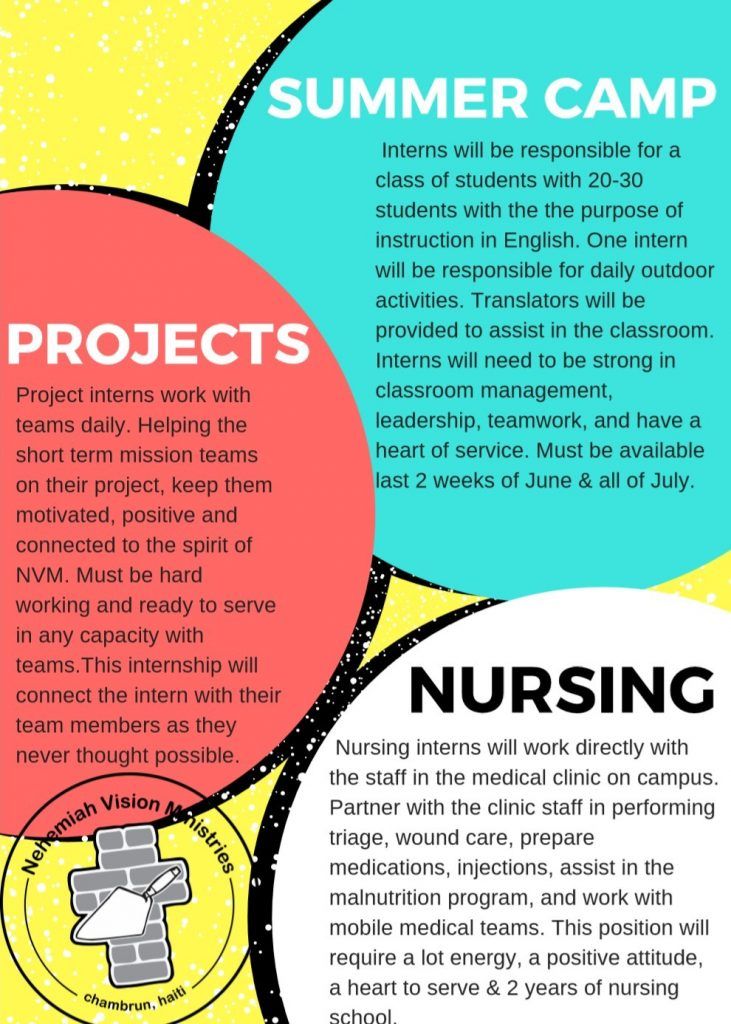 Applications are open thru the 31st of January '19. If you have any questions or would like to apply for an internship, please reach out to us at teams@nvm.org. We'd love to hear from you!